Apple, one the the largest tech. companies, has been in the spotlight recently. With the high profile Case of Apple vs. Samsung in a U.S. Court at its climax and the next iPhone knocking at the doors of the smartphones market, a smaller version of its popular tab series, iPad, is also being speculated by many. While several dates and features were being discussed regarding this New Gadget of Steve Job's Apple, photos were leaked of a smaller version of iPad that doesn't have a rear Camera. With
Samsung's Galaxy Note 2 set to unveil
later this month, will this iPad Mini be able to compete with Samsung's Phablet?
The Leaked photos show a rear cover of Ipad. The cover is around 7.85" long and doesn't sport a rear camera. The photos were posted be a Chinese micro blog, Sina Weibo, showing a smaller version of the iPad 3.
Although this may seem very weird and some users might be disheartened by this, but this is not certainly a shock for tablet users. The removal of a rear camera might be a move to cut down the cost of the new tablet. With Apple's products known for their high prices, it is likely that Apple has tried to reduce the cost of this Tablet to compare it with the other tablets of the same size.
Google's Nexus 7
also doesn't include a rear Camera and costs around US $300. Apple seems to be targeting this price or lower.
Not a rear Camera, but I Pad mini will surely hold a front camera for video conferencing and a non-retina display.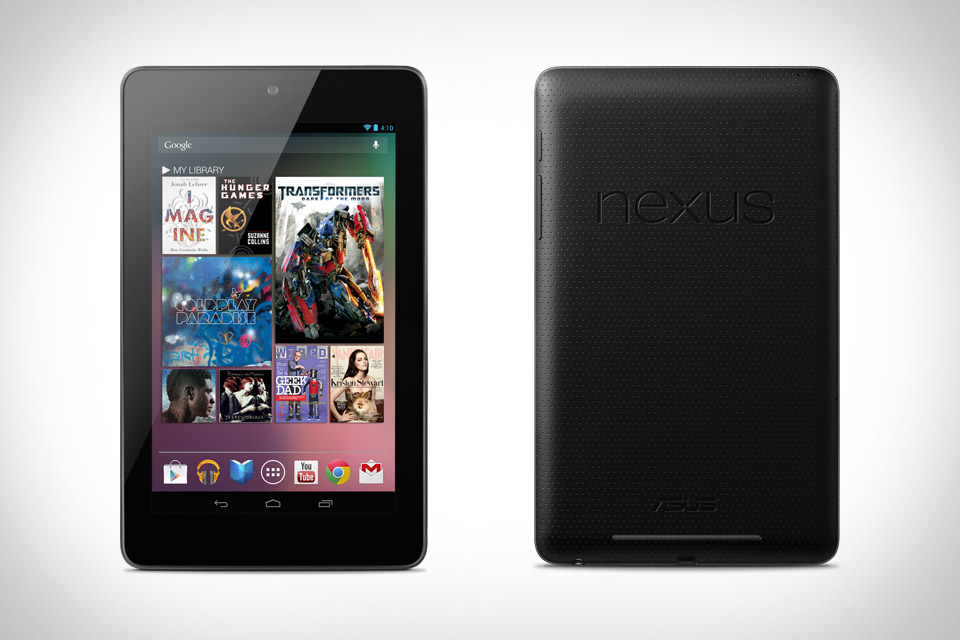 Google's Nexus & without rear Camera
The Mini Ipad is supposed to be
7"
long, thus introducing Apple into the 7" tablet industry. The previous tabs with 7" display include
Samsung's Galaxy Tab.
and
Amazon Kindle.
The release of a Mini Ipad was a surprise for the tech. followers as Apple's late CEO, Steve Jobs, was clearly against the 7" tab. industry. Apple, however states that later on Steve Jobs turned in favor of small sized tablets. An email shown in the documents of the Apple vs. Samsung case, the Apple lawyers presented an email from
Apple vice president Eddy Cue, who said: Having used a Samsung Galaxy Tab, I tend to agree with many of the comments below…
'I believe there will be a seven-inch market and we should do one.
'I expressed this to Steve several times since Thanksgiving and he seemed very receptive the last time'.
Regarding its release date, again many stories have emerged but the most acceptable seem to be September 21 2012, also the
release date for Apple's next I Phone, I Phone 5
.
Although there has been nothing much available regarding its specs, the Mini Ipad will surely be a gadget worth buying if the speculated price turns out to be correct and will definitely give a tough competition to Google's Nexus 7 and the upcoming Galaxy Note 2.