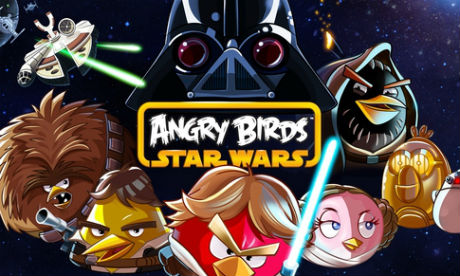 Rovio Today Announced a' Joint Venture' Game with Star Wars Franchise, ANGRY BIRDS STAR WARS, which will be released on 8th November. This game is announced only weeks after the release of Bad Piggies by Rovio. The game will be released on several platforms including iOS, Android and Windows Phone.
This release was made after Rovio put up a teaser poster at tumbler showing a hooded angry bird with a light saber.
The game is set to feature an angry bird style game play with setups from Star Wars Saga. The Characters of Star Wars are Angry 'Birdized' with Darth Vader piggies replacing the Piggies in Angry Birds. But this doesn't mean that its just angry birds with star war character clothing.
Lucasfilm's president of licensing and consumer products marketing Paul Southern explains,"They are not Angry Birds dressed up as Star Wars characters, they are characters in their own right."
Developers are also releasing comics, toys and other related material. There will also be tie-in Halloween costumes featuring the birds in Rebel pilot helmets, or pigs in Darth Vader or Storm Trooper helmets. The costumes run from about neck to the top of the knee the kids modeling them.
The game will have sets including some famous sets of Star Wars. The foremost of them will be tattouine where Anakin skywalker was found by Jedi Master Jinn and Obi Wan Kanobi. Other scenes set to feature in the game might be the Scene where Luke Skywalker fights Sith Lord. Space Wars of Star Wars will also comprise of some of the sets.
This game is set to become another great success of Rovio after Angry Birds and
Bad Piggies
.. Lucas Films has also made a smart move by joining up with Rovio and they will announce the star wars series to the new generation that only sees things that are in the smartphones.
Do share with us how you feel about this game