HP is no Apple but when it comes to Computers, there are very few like them. HP today announced their business class
ElitePad 900
hosting
Windows 8
. This is HP's second Windows 8 tab. and is set to hit the markets in January 2013.
HP announced this tablet in the wake of rumors of
Apple's iPad Mini
but HP's new gadget targets a different class completely.
Tablet is powerful, sleek, and smart and holds Windows 8 which makes the offer all more interesting.
The device has a
10" screen protected by Gorilla glass
and is esp. built for any 'falls' and 'drops'. Addingt to that is its
1280 x 800 resolutions and a perfect 16:9 ratio
. Most important of all, it has
PEN INPUT
as well
This device is for the elite and surely has specs to show off. With an
Intel Atom (x86) processor and a 2 GHz. Ram
, it has all the power you need to run Windows 8 on it. The tablet comes with
32 and 64 GB
storage but you can always attach all the storage you need.
ElitePad 900 has a slim line and lightweight body,
weighing 1.5 pounds at 9.2 millimeters thin
making it the lightest in business. This complimented by an ultra-slim battery for around eight-hour run time
Adding to that is an
8MP rear camera with LED flash and a 1080p front-facing camera
for video conferencing anytime anywhere you want. SIM-slot is provided for always-on connectivity with 3
G and 4G abilities.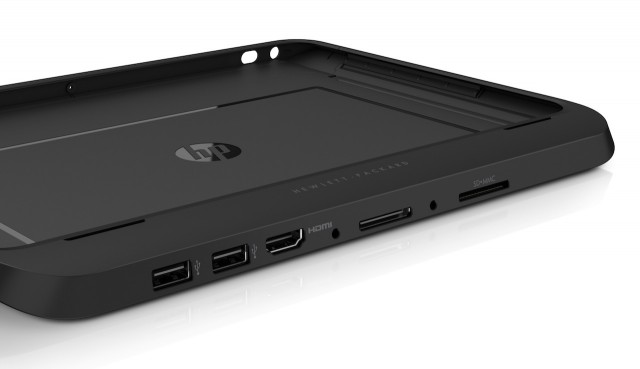 Considering the nature of the device and the target audience, there are certain Enterprise features included. These are enhanced security and drive encryption along with
Military-grade durability
for drops, vibration, and dust and temperature extremes.
Other features include SD card reader,
full USB port, Ethernet, line out, VGA, and HDMI.
The other BIG THING is the
Smart Jackets
. These jackets can add an external battery and convert your tab into laptop.
There has been no pricing details regarding the tab. but its release will be in Jan. 2013