The so called Doomsday, 21st December 2012, as predicted by the Mayans is upon us and accordingly the planet Earth we know might face the worst natural disasters of its existence. With massive earthquakes, Hurricanes and floods a major possibility, survival almost feels impossible. While most of us are still not ready for it, a Chinese farmer has built an ultimate Gadget to survive the Doomsday, Noah's Ark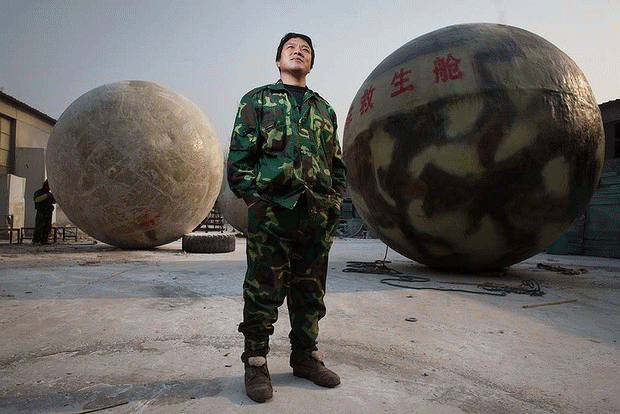 The Noah's Ark has been built by a Chinese Farmer
Liu Qiyuan
of Village
Qiantun
who has spent
300,000 Yuan
in its construction.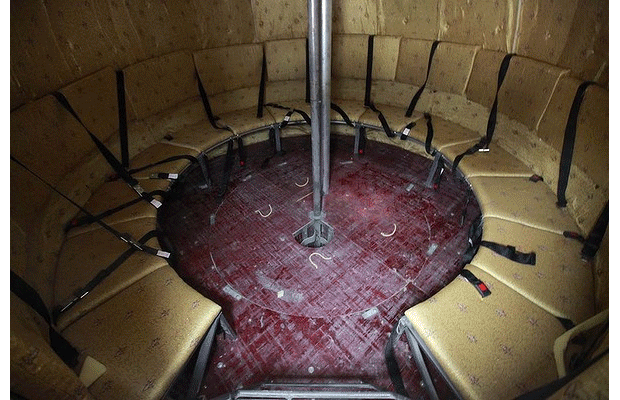 The Noah's Ark is able to carry
14 people
(in sitting position) with
Seat Belts
for all. The Ark is
air tight
and therefore has
Oxygen tanks
to meet the needs of passengers. The Big Rolling ball can Roll on Ground and has the ability to run on water as well with a
full 360 degree rotation and propulsion
Liu Qiyuan has built the Foolproof Doomsday survival machine by using
Steel Frames
for the main Structure. The external Surface has been made by
Fiber Glass
thus giving it the strength to withstand harsh conditions.
The use of Fiber Glass is clearly justified due to the material's ability to handle increasingly compressive loads which can be the case in a Floods.
The Ark has arrangement for storing Food Supplies for survival as well.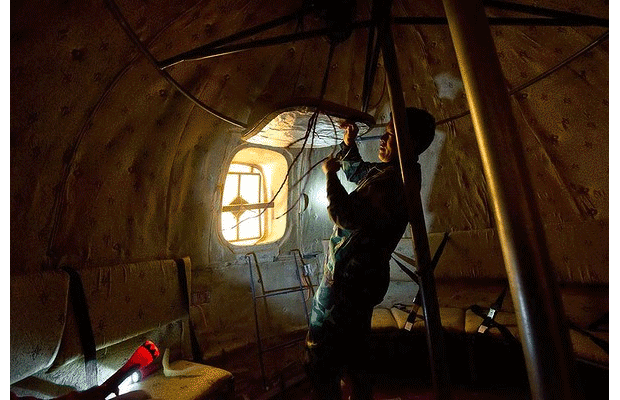 While skeptics and Doomsday finders might find it the ultimate device to survive the doomsday, it can have much wider applications. The Ark can be used as a rescue ship for people trapped in Natural Disasters. These Balls can be made public for countries where Tsunamis occur every few Years. Liu Qiyuan is also expecting Government and International attention for acclamation of this Machine.
Are you Ready for the Doomsday? Share with Us your fears and Doubts!