After creating much hype about the
Grand Theft Auto 5
,
Rockstar
recently announced the shocking delay in the release of the Video Game.After a lot of
speculations, rumors
and an
official announcement
confirming a Spring Release, the Game will be released on
September 17 2013.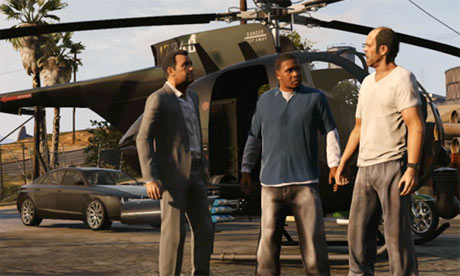 This news comes is contradiction with the previous announcement of Rockstar which set a release in the Spring of 2013 with Pre-orders starting from November 5 2012.
Now in 2013, Rockstar announced the delay with a very humble attitude.
The Company posted on its website,
"We know this is about four months later than originally planned and we know that this short delay will come as a disappointment to many of you, but, trust us, it will be worth the extra time. GTA V is a massively ambitious and complex game and it simply needs a little more polish to be of the standard we and, more importantly, you require."
The Company holds the opinion that the game is being delayed to make it perfect and it would be unfair to gamers to release a game with glitches rather then a Top Quality AAA game which the gamers are expecting.
The Game will be available for
Xbox 360
and
PS3
while PC release date is not fixed yet. There might be a possibility that the
next Xbox
might release by then and gamers might be able to play the game on it.
Are you disappointed with the delay? Share with us your views