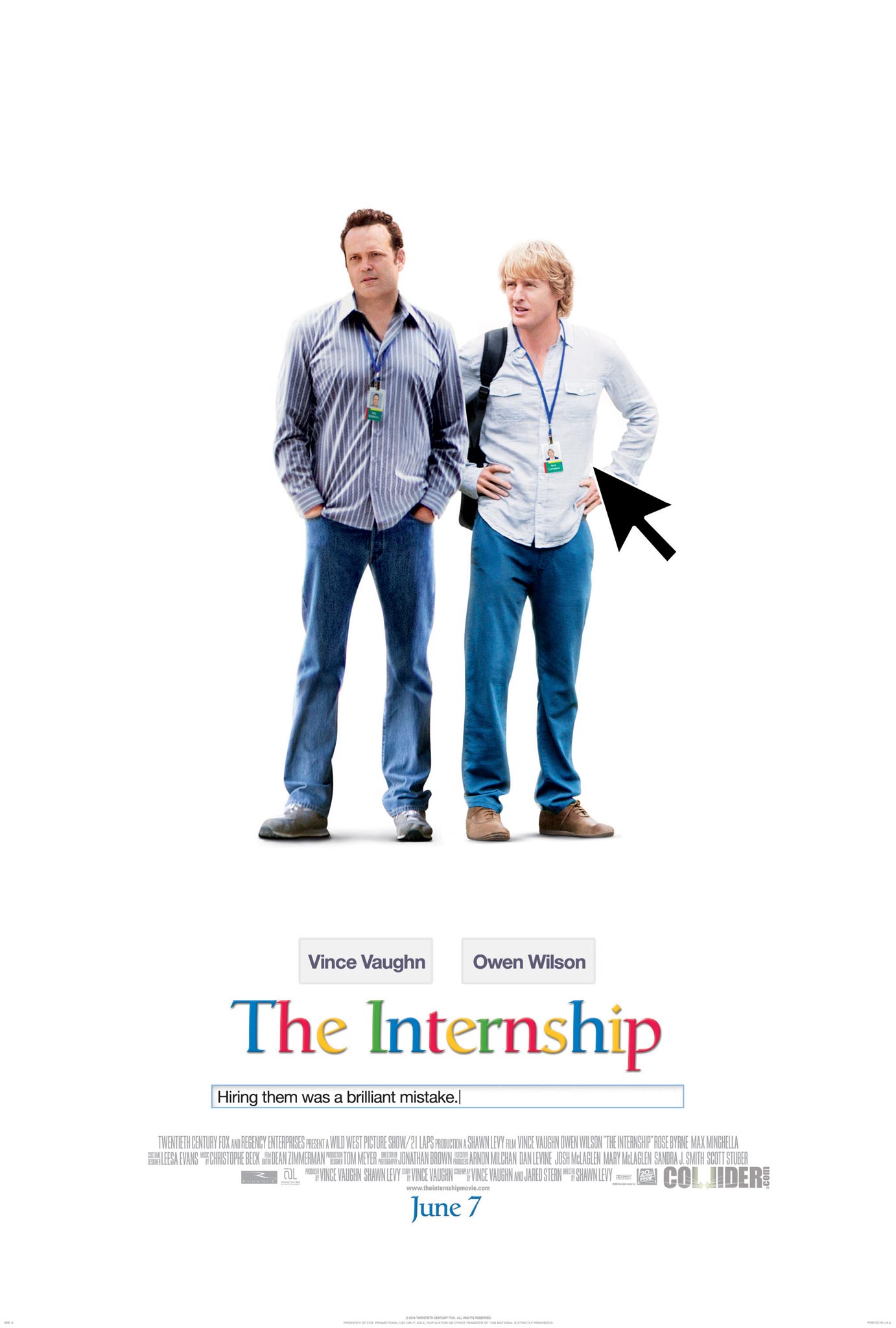 After a long time, another movie related to a Top Level Company at Silicon Valley has arrived. The Internship, starring Owen Wilson and Vince Vaughn, got its first trailer. Yes you read it right, it's the Wedding Crashers who are now set to bring Down Google!
The Movie is set to bring back the old pair of the Wedding Crashers and is directed by none other then Shawn Levy who has directed movies like Real Steel & Pink Panther.
The Trailer starts with the duo as salesmen who end up getting unemployed when their company goes down. That's when Vince Vaughn gets an internship position for both of them. Now they must survive alongside the Cream of the Younger Generation at Google
In Case you don't know what they are up against, let me give you a few stats.
Google receives 40,000 internship applications each year for only 1,500 openings.
The Engineering interns at Google, according to
Glassdoor
, receive between
$5500 and $8000
per MONTH
. Now that is some amount. While other companies make their interns do petty jobs, Google is known for giving interns projects that other companies would never let an intern touch.
Google has played its part in the production of the movie with Google providing its campus for some of the sets. For other scenes, the movie has used a Googlelized Center in the Georgia Tech University.
Set of Release on June 7 2013, the movie will surely be one of the comedies you need to Watch
Here is the Trailer of the Movie