The World of smartphones keeps evolving in mysterious ways. There was once a time people craved for larger screens and better displays and Now, its just the opposite. Instead of those huge slabs with 5" screens, people want more easily handled smaller versions of the phones. Thinking in this line, HTC has announced the HTC One Mini.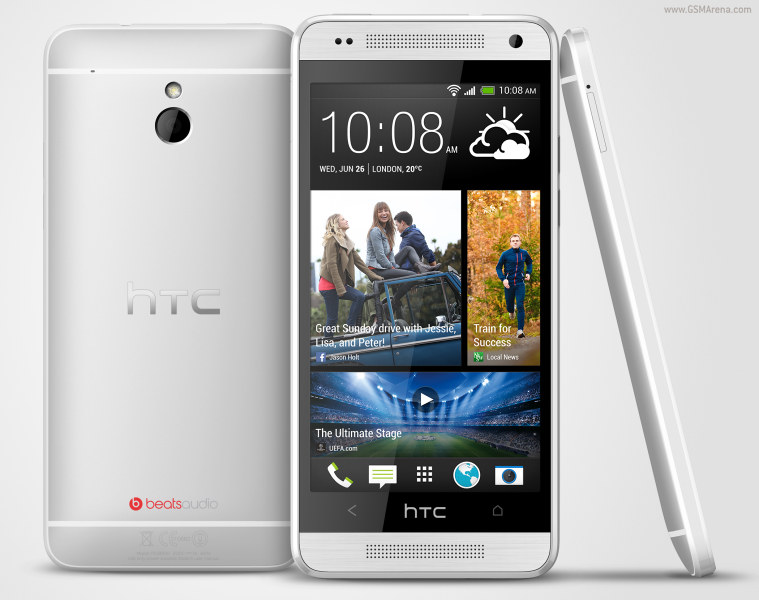 The smartphone was announced by HTC and is set to hit the markets in August in the US.
The Good


HTC has clearly done a good job with downsizing its latest flagship. While the HTC One was at 4.7", the HTC One Mini has a screen size of 4.3". Although the numbers aren't very different the Miniature version surely feels smaller because of reduced width as well. Following is a snap taking by Phonearena with the Phones side by side. The difference is visible.
The One Mini holds the same 4MP Ultra Pixel Camera that the original HTC One had. Which means you will have the same HTC Zoe and the Camera app features of the original HTC One in a reduced price. That is a major plus for smartphone camera lovers.
HTC has also given the latest Android 4.2.2 Jelly Bean covered with its latest Sense UI 5 in the HTC One Mini. This means all the features of the latest Sense including Blinkfeed will be at your disposal.
The smartphone's display is increasingly impressive with 720p and 341 ppi. Despite the downsizing in size and technology, the HTC One Mini's screen never felt short of the mark. This is one of the trademarks of HTC, they never compromise the looks of the smartphone and they have stuck to their ways.

The Bad
The smartphone has been downsized and so has its specs. The HTC One Mini comes with a 1.4 GHz. Snapdragon 400 processor alongside 1 GB of RAM. For handling graphics, HTC has given Adreno 305. All these specs put it in the mid-range category of Phones.


The Camera doesn't have the Optical Image Stabilization Technology. Although the Camera is still impressive with the same Image Chip 2 Technology, it lacks the clarity the picture HTC One takes due to OIS.


The smartphone comes with 16 GB internal storage with no extension capability. That is standard HTC but unfortunately it doesn't have 32 GB version. Another downside is the battery, with 1800 mAh. to handle the might 720p resolution, HTC One Mini isnt going to stand out for a good battery. Also, there is no NFC.


Conclusion


The HTC One Mini has surely impressed us with a sleek design and a strong camera. Despite the lack in processor and RAM, the smartphone managed to hold out well. Most important of all, it FEELS SMALL which is the primary purpose of a miniature version. We would certainly rate the HTC One Mini over Samsung Galaxy S4 Mini when it comes to battle of the minnows.


Stay Tuned for Full Review