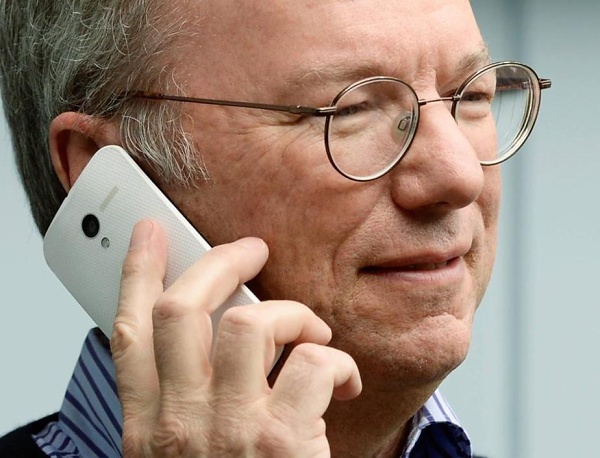 It isnt very hard to bring something in the limelight if the whole media follows you almost everywhere. Mr. Eric Schmidt of Google realized this and decided to use his persona to leak the upcoming flagship phone of Motorola, Moto X, unofficially.
The smartphone was spotted in Mr. Schmidt's hand at Allen & Co. annual conference in Sun Valley.
The smartphone has been talked about since Google's takeover of the smartphone manufacturer Motorola and several rumors have surfaced regarding the gadget. Mr. Schmidt brought the cellphone in the spotlight with some style and pretty deliberately as well, using it in public. Surely, the official announcement cant be far away.
Moto X is set to come with 1.7 GHz dual-core Qualcomm Snapdragon S4 Pro chipset along with 2 GB of RAM, 10 megapixel rear camera and Android 4.2.2 Jelly Bean according to leaks. A smartphone with similar specs and showed up at FCC as well.
Will Moto X revive Motorola? Share with us your views