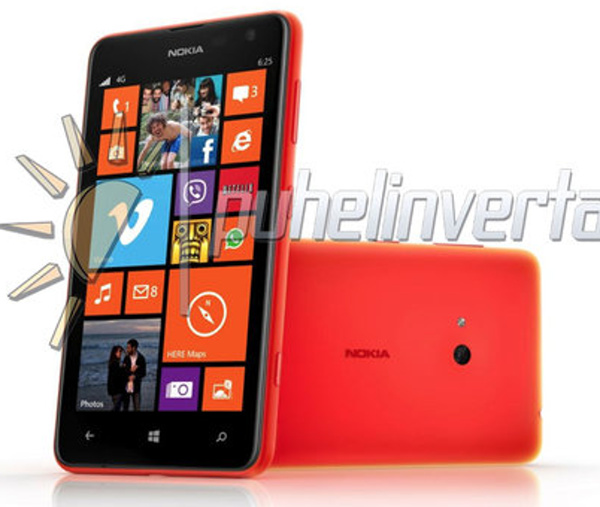 Nokia had teased a BIG announcement Tomorrow a few hours ago only with an Orange background poster of Nokia Logo. It was expected to be a launch of Nokia Lumia 625 and the expectations were correct. Hours before the Launch, Nokia Lumia 625 has been leaked.
The leak of the Mid range Lumia 625 came from a Finnish tech Website called Puhelinvertailu.
Following are the specs of Lumia 625
Display - 4.7-inch Gorilla Glass 2 IPS WVGA (800 x 480) LCD – 800 x 480p - 210ppi
Processor - 1.2-GHz dual-core Snapdragon S4 processor
RAM – 512 MB
Camera - 5 MP (Rear), VGA (Front)
Battery – 2000 mAh.
Memory – 8 GB (MicroSD slot included)
Size - 133.25 x 72.25 x 9.15 mm
Stay Tuned for More Updates