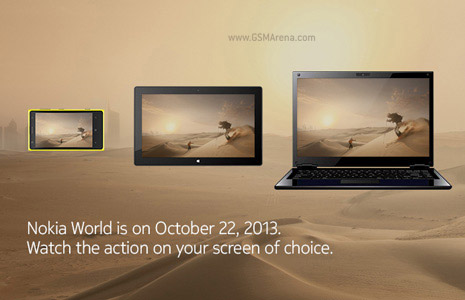 Oct. 22 is set to become an important day in tech world with Nokia and a few other manufacturers set to hold an event on that day. While the date is still far away, Nokia has started to build up the hype by releasing teasers and this time it's a bit more then a teaser.
The teaser images shows a laptop, a tablet and a phablet coming on Oct 22 event.
The Phablet and the tablet have been already heavily rumored with the phablet Nokia 1520 set to come with a 6" HD screen with the Snapdragon 800. The Tablet, Nokia 2520, will host WIndows RT and also sport a Snapdragon 800.
The Laptop, however hasn't been rumored and it will surely be something we are looking forward to.
STAY TUNED FOR MORE UPDATES