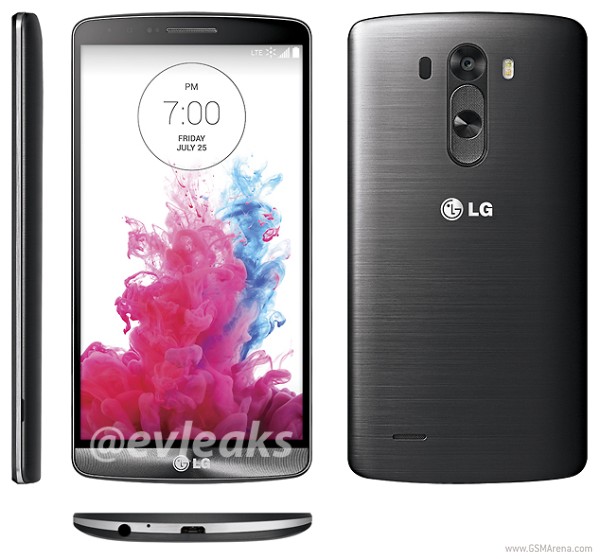 We have seen Sony and Samsung flagship devices for 2014 in the form of Sony Xperia Z2 and Samsung Galaxy S5. LG is set to 'come to the party' with its LG G3 tomorrow. The device will be officially unveiled tomorrow but here is what we know till Now.
Specs
The smartphone specs have been leaked several times but LG Dutch website put up the specs today making it official. Much of it was already known through a leak shown in the following picture
The LG G3 has QHD IPS (1440 x 2560 pixels) 5.5" display and an impressive 13MP camera with OIS, laser focus and 4K recording. Powering the device is a Snapdragon 801 clocked at 2.5GHz quad-core CPU, 3GB RAM and 3,000 mAh battery. The smartphone has a micrsoSD slot with 128GB Card support.
Quick Circle Case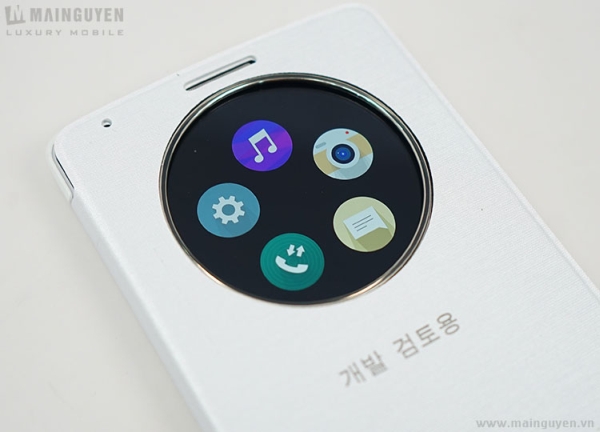 LG announced this circular case for its flagship device before the device was unveiled. This case has a circular opening which allows access to several core features including receive calls, access messages, camera, music player and settings.
HTC One M8 vs LG G3
Here is a shot comparing the flagships of HTC and LG
Available Colors
LG G3 is set to come in 3 colors. These are Golden, Titan Grey and Silver
Wireless Charging Dock
The charging dock is a bit different as it can serve as a stand for your LG G3 as well. The device can be kept vertically or horizontally on the dock. It has only been leaked in white color
Cant wait for Tomorrow? We cant Either!!